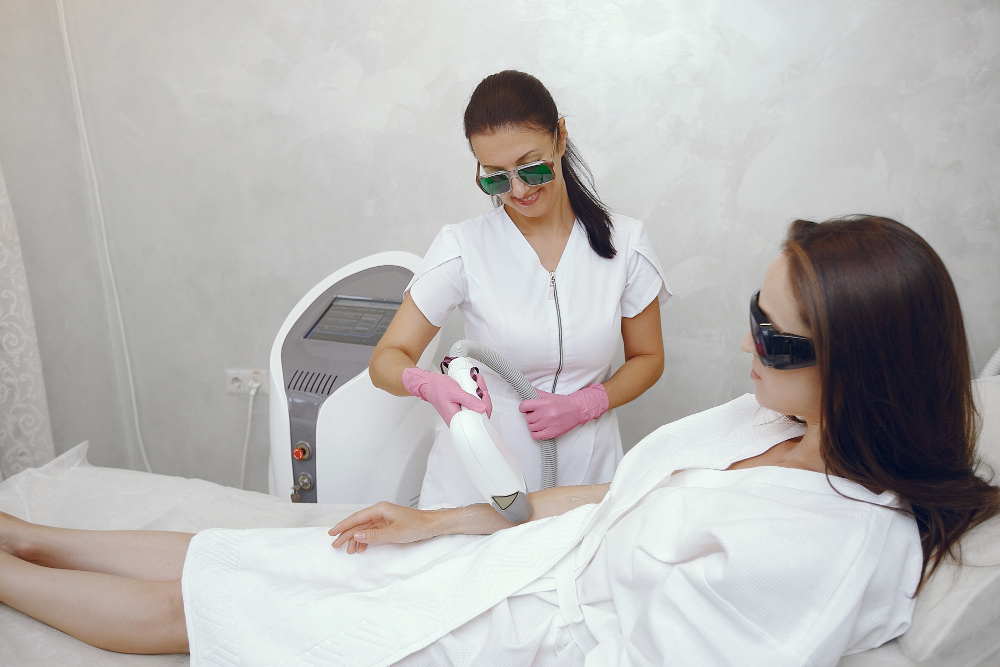 Laser Hair Removal Is A Convenient, Noninvasive Method For Permanently Reducing Or Removing Unwanted Facial Or Body Hair. It Leaves The Skin Looking Smoother And Silkier Than Waxing, Electrolysis Or Razors And Is A Gentle Technique That Can Treat Larger Areas Effectively With Minimal Discomfort And With No Downtime. Today, Laser Hair Removal Is One Of The Most Common Non-Invasive Medical Aesthetic Procedures Performed In The United States.
BENEFITS OF LASER HAIR REMOVAL
Lasers Are Useful For Removing Unwanted Hair From All Areas Of The Face And Body. Our Lasers Safely And Effectively Treat All Skin Tones.
Precision. Lasers Can Selectively Target Dark, Coarse Hairs While Leaving The Surrounding Skin Undamaged.
Speed. Each Pulse Of The Laser Takes A Fraction Of A Second And Can Treat Many Hairs At The Same Time. The Laser Can Treat An Area Approximately The Size Of A Quarter Every Second. Small Areas Such As The Upper Lip Can Be Treated In Less Than A Minute, And Large Areas, Such As The Back Or Legs, May Take Up To An Hour.
Predictability. Most Patients Have Permanent Hair Loss After An Average Of Three To Seven Sessions.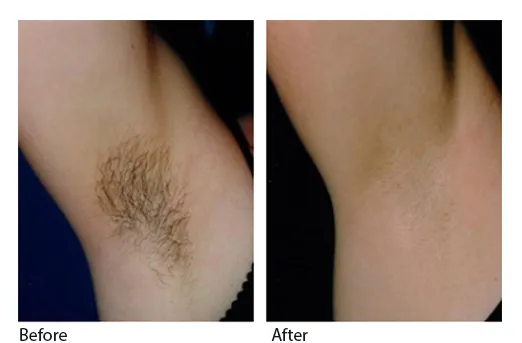 WHAT TO EXPECT AFTER TREATMENT
In Most Cases You May Return To Work And Other Daily Activities Immediately Following Your Treatment. You May Notice Redness Or Minor Skin Irritation After The Treatment For Up To 48 Hours, But This Usually Resolves Within A Few Hour. Sunscreen Is A 'Must' On Any Treated Areas That Are Exposed.
WHAT TO EXPECT AFTER TREATMENT